The whole of Corfu town is a sight worth seeing, a living museum. A UNESCO World Heritage Site, the enchanting town of Corfu reveals a different side of Greece, with its narrow streets, known in the local dialect as kantounia, its palaces, forts, museums, churches. Start your tour in the Spianada, the main square with its lovely gardens, the largest in the Balkans.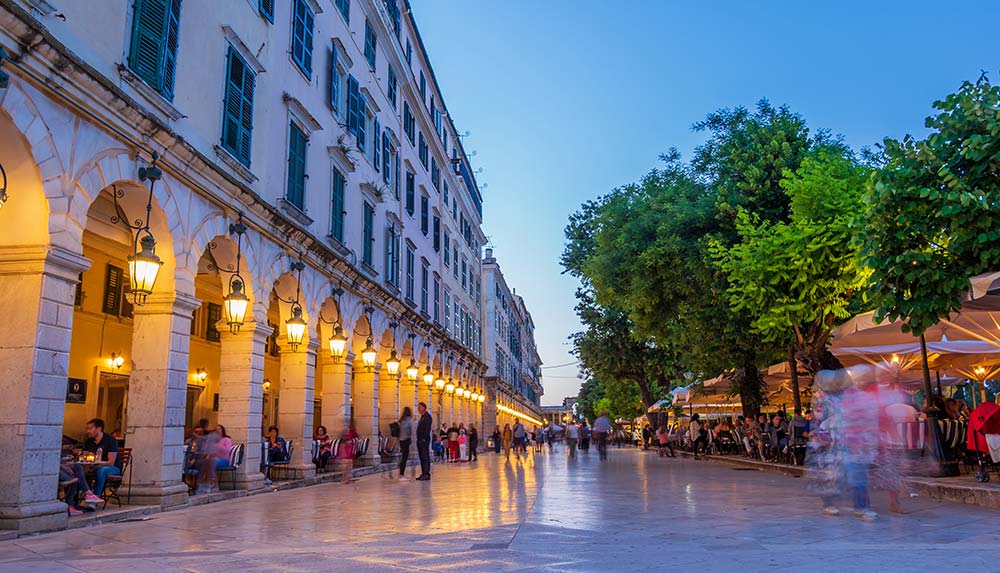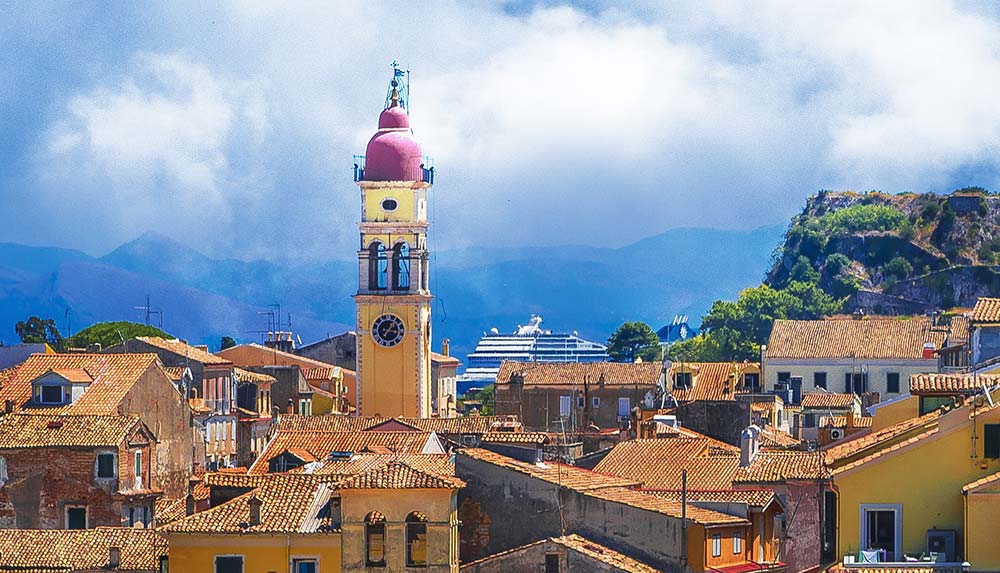 Church of Saint Spyridon Corfu
A simple, mysterious but still imposing structure, the Church of Saint Spyridon, patron saint of the island and was built in 1589. To the right of the sanctuary you will see the remains of the saint, preserved in an opulent silver casket.
The Archaeological Museum
The museum is home to a rich collection of archaeological finds, including the Lion of Menecrates and earthenware figurines from the ancient sanctuaries of Corfu.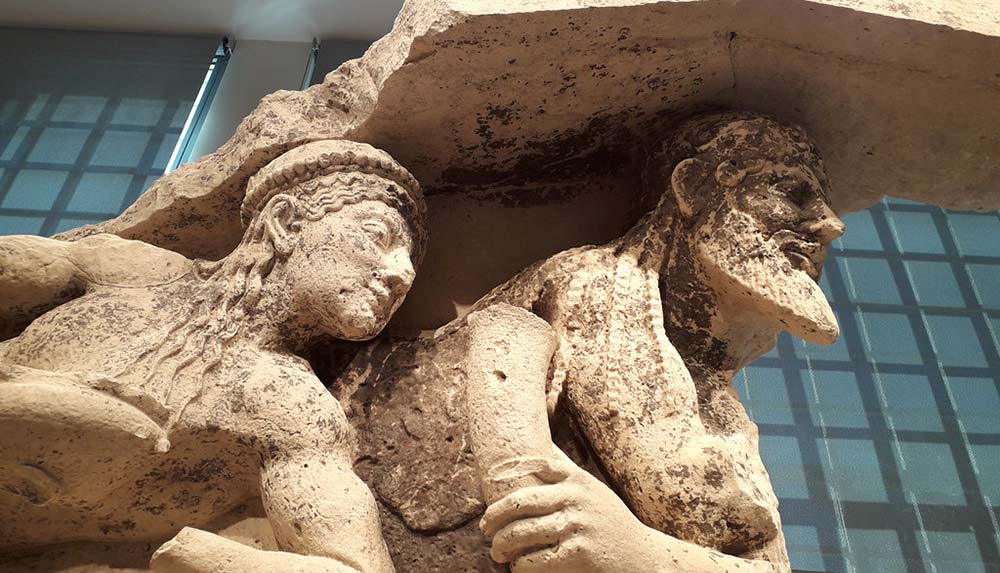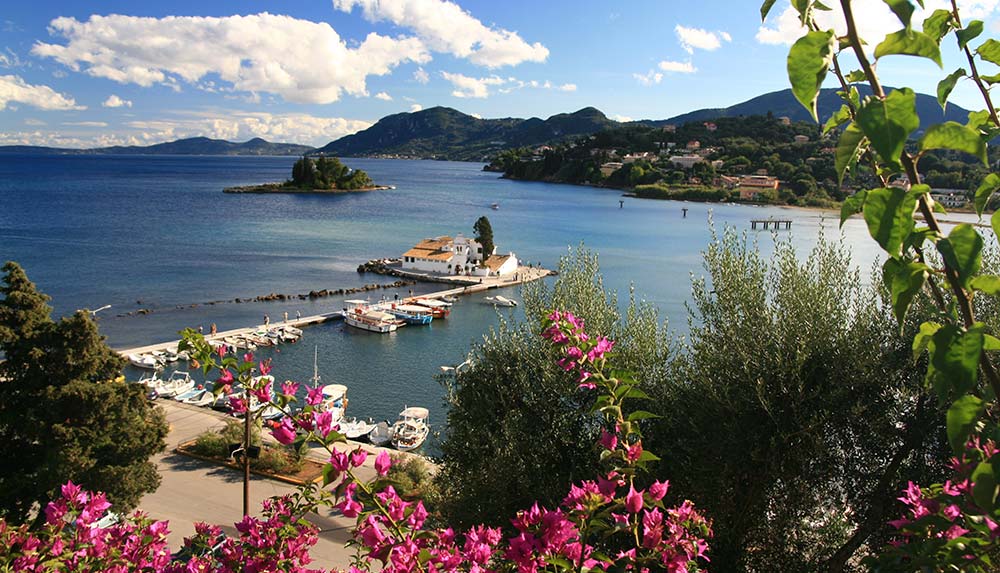 Kanoni - Mouse Island Corfu
One of the most beautiful spots on the island, the Kanoni takes its name from the cannon mounted here by the French during the first period of French occupation. You should walk down to the little island of Vlacherna, joined to the mainland by a narrow causeway, and admire the little 17th century Church of the Virgin. And you should definitely take a boat trip to the tiny Pontikonisi, Mouse Island, a rock covered in greenery which looks out over the bay and, according to myth, is the ossified remains of the boat in which Ulysses came to Corfu.
A magical stretch of rugged coastline with six tiny bays and crystal-clear cold water, Palaiokastritsa is one of the island's features you absolutely must see. You should also definitely walk up to the monastery, founded in 1225 at the summit of the headland, to admire the amazing views out over the blue sea.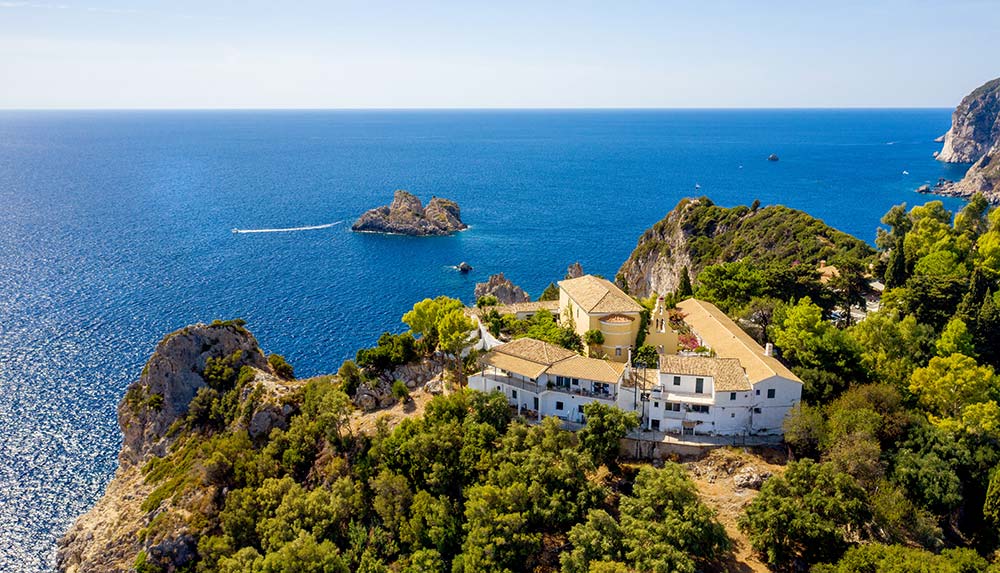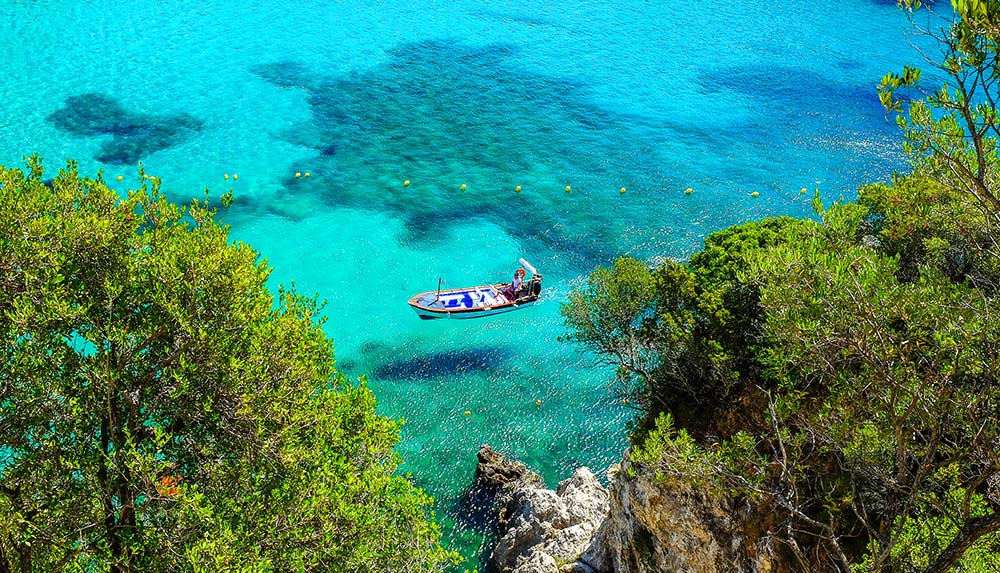 The Ionian Sea is internationally famous for its turquoise, crystal-clear waters and white sandy beaches, and much of this reputation is down to the beaches of Corfu. Whichever beach you choose – paying or free – the natural landscape alone will take your breath away. You should visit Sidari, with the famous Channel of Love, a natural sculpture created in the rock by the erosion caused by water and wind, and Palaiokastritsa with its delightfully clear waters. If you prefer sandy beaches, head for the famous Glyfada, on the western coast of the island.