Primavera Hotel Corfu is just 8 km from the port and 9 km from the airport.
It is located in the main highway that leads to the northern part of the island where visitors can find the best beaches along with picturesque tourist villages. Around the hotel area, visitors can find restaurants, super-markets, a gas station.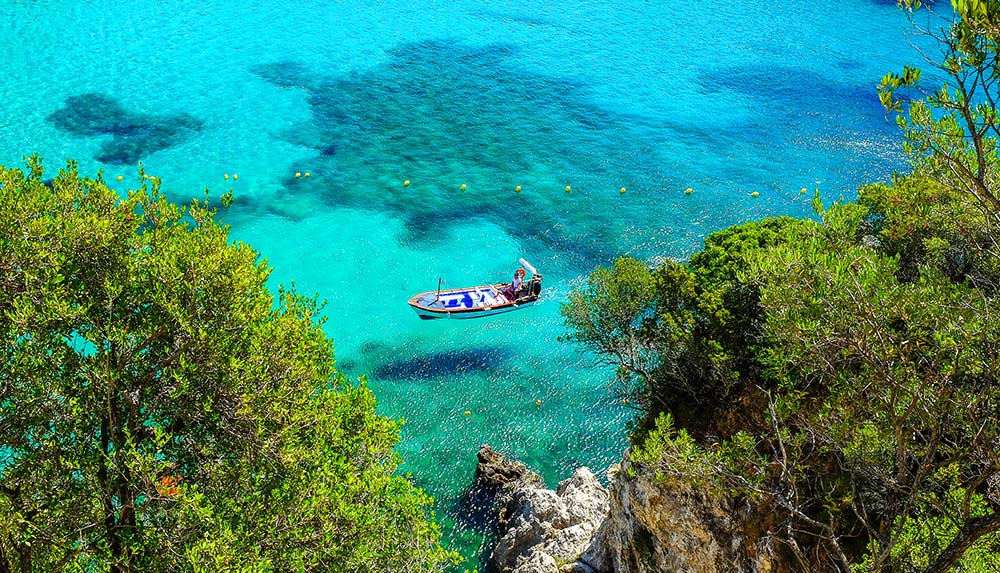 After a 5 minute walk or 1 minute drive you will be able to enjoy a swim at Dassia beach, one of the largest and most beautiful beaches of Corfu. The stunning beaches at Barbati, Nisaki are also a 15 minute drive away.
The town of Corfu is situated in the centre of the eastern side of the island and is considered one of the most beautiful towns in Greece. It is divided into the Old Town and the New Town and constitutes the administrative and commercial center of the island.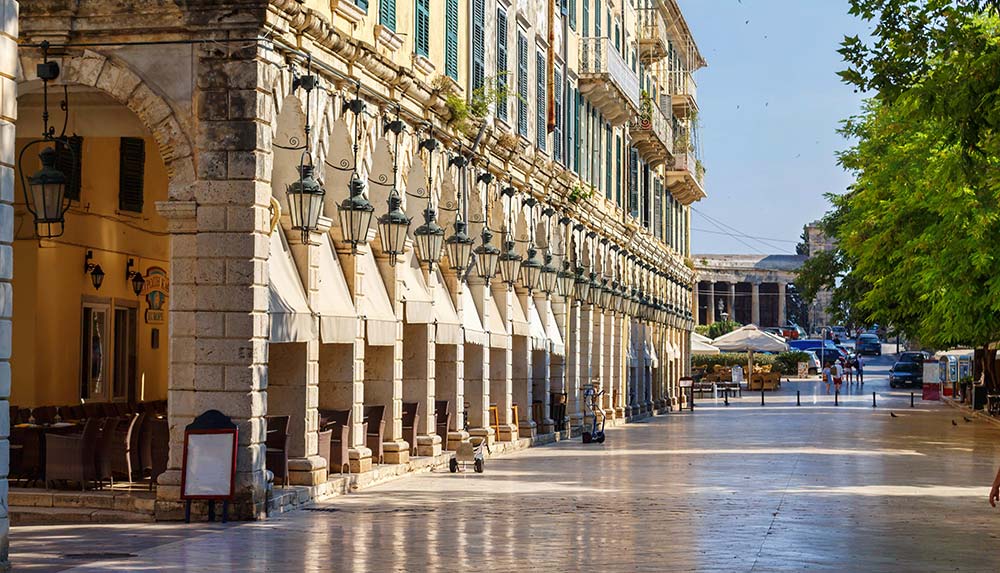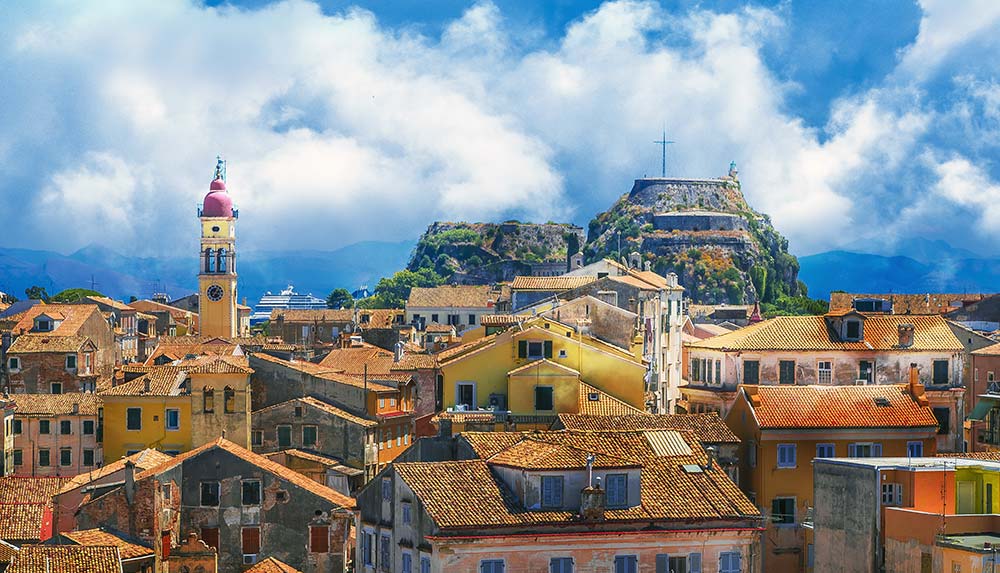 The old town attracts the highest number of tourists. It is an impressive combination of imposing fortresses, palaces, narrow streets, arches and tall western-type buildings. The oldest neighborhood in the town is called Campielo, its main features being extremely narrow streets and tall buildings. A central spot in Corfu town is Spianada square which is considered the largest square of the country and is located just opposite the Old Fortress.
Traditional Corfiot Cuisine
In Corfu island you should try traditional Corfiot Pastitsada, Sofrito, Bourdeto, Madolato and Kumquat, also the traditional local soft drink Ginger Beer. Don't miss the traditional Corfiot Nouboulo.